> >
Check out our BEAUTIFUL new location
< <
1690 E Stacy Rd.
Allen, TX 75002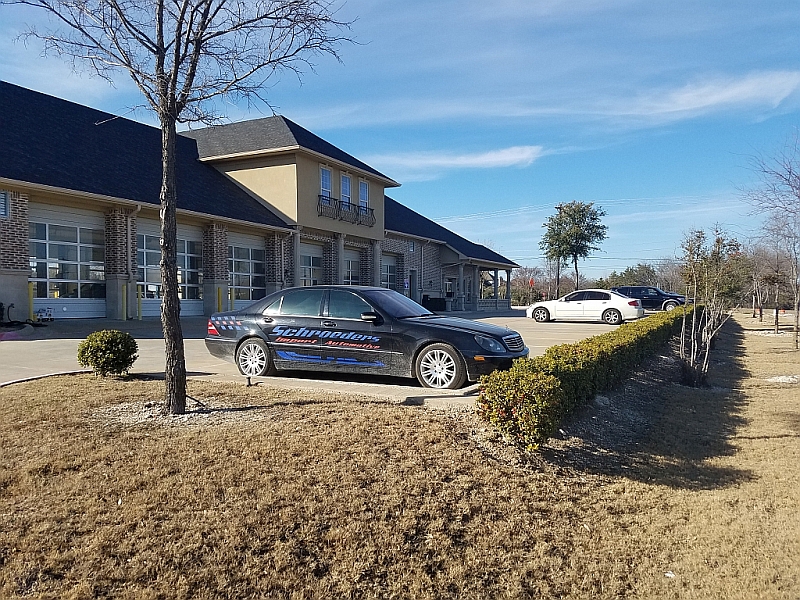 Schroeder's Import Automotive specializes in maintenance and repair of import automobiles.
We do all scheduled maintenance and service to keep your factory warranty valid and your car running like it did when it was new. And we do this at a fraction of the cost that a dealer would charge, while using the same OEM parts.
As we do this service, we watch for signs of any potential problems that may need to be addressed.
We will take the time to answer your questions and then we will itemize and prioritize the repairs to fit your schedule and budget.
Schroeder's Import Automotive does all types of repair work on import cars such as:
Trouble Light Diagnosis
Heating and Air Conditioning
Suspension
Brakes
Power Steering
Engine Repair
Transmission Repair
Thinking of purchasing a pre-owned vehicle? Let Schroeder's Import Automotive do a 'Pre-Buy' inspection for you. We will let you know if the car is a good purchase or if there are hidden problems. With this information, you can negotiate a fair price for the vehicle.